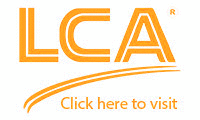 The Lalani Computer Academy, the member in the family of the "Lalani Group" was established in the year 2000, In a Span of 16 years, it has become one of the premiere training Institute in IT Hardware, Networking, Multimedia, Financial Accounting & Software Technologies and has been ranked upon as one of the top training institutes of India attracting some of the best talents of the country looking for a career in IT.
Today, technology and skill is the backbone behind any Leading Nation-India is moving fast to become the pioneer in this respect. At the age of booming DIGITAL & SKILLED INDIA, with a strong impetus on making India a superpower in the area of Skill Development, LCA is a well known brand in the area of Skill Development projects under Govt. Schemes.
Nationwide Over 155 centres.

100% Placement assistance for all Career courses.

Live Field Experience in Hardware & Mobile Technology.

Training on latest I.T. & Mobile Technology Models.

Affordable course Fees with easy installment facility.

65,000+ students already completed and placed through our own Placement Division.

4 decades of experience in IT industry.

ISO 9001:2008 and IAO Certified Company.
Leave your Business Enquiry Details